Implementation of custom-designed targeted next-generation sequencing tool for the molecular diagnosis of individuals with a clinical suspicion of neurofibromatosis type 1 or related phacomatoses
What is the neurofibromatosis type 1? What is the pathogenesis of the disorder?
Follow the unique project coordinated by Magdalena Koczkowska, Ph.D., aiming to develop an innovative diagnostic tool with new generation sequencing technique which can be highly beneficial to patients with suspicion of phacomatoses.
Would you like to conduct world-changing research just like Magdalena Koczkowska, Ph.D.? See our educational offer for future students and doctoral researchers. You can also apply for a position at the Medical University of Gdańsk and pursue your scientific journey.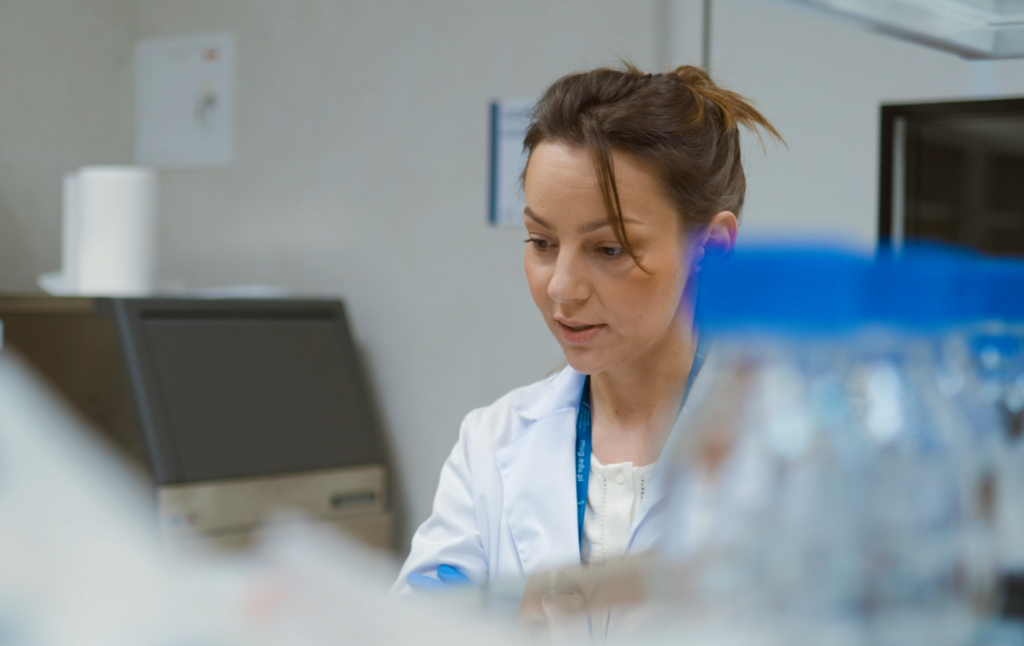 Magdalena Koczkowska, Ph.D.
Assistant Professor at the International Research Agenda 3P – Medicine Laboratory
Researcher and diagnostician currently working on a diagnostic tool with the usage of high-throughput new generation sequencing to comprehensively diagnose patients with suspicion of neurofibromatosis type I (NF1) or related diseases. High sensitivity of this test will also allow diagnosing somatic pathogenic variants and mosaic changes on low level of detection, which will apply for diagnosing mosaic forms.