Getting to the bottom of why things happen. Dermatological assessment of patients with tuberous sclerosis complex
What is the tuberous sclerosis complex (TSC)? Does it require expensive and advanced diagnostic methods or not necessarily?
Learn of the new exciting project conducted by an ambitious 6th year medical student and doctoral researcher Ewa Maria Sokolewicz, attempting to develop an early method of TSC's recognition based solely on dermatological criteria. First instance of its application indicated definite TSC diagnosis in 89% of the participating patients.
Since early TSC recognition allows for earlier diagnosis of other serious diseases, the results as high as the above could truly entail a big change for the patients.   
See how true passion for science and superb mentorship paves the way for maybe yet another scientific breakthrough.
Would you like to conduct world-changing research just like Ewa Maria Sokolewicz? See our educational offer for future students and doctoral researchers. You can also apply for a position at the Medical University of Gdańsk and pursue your scientific journey.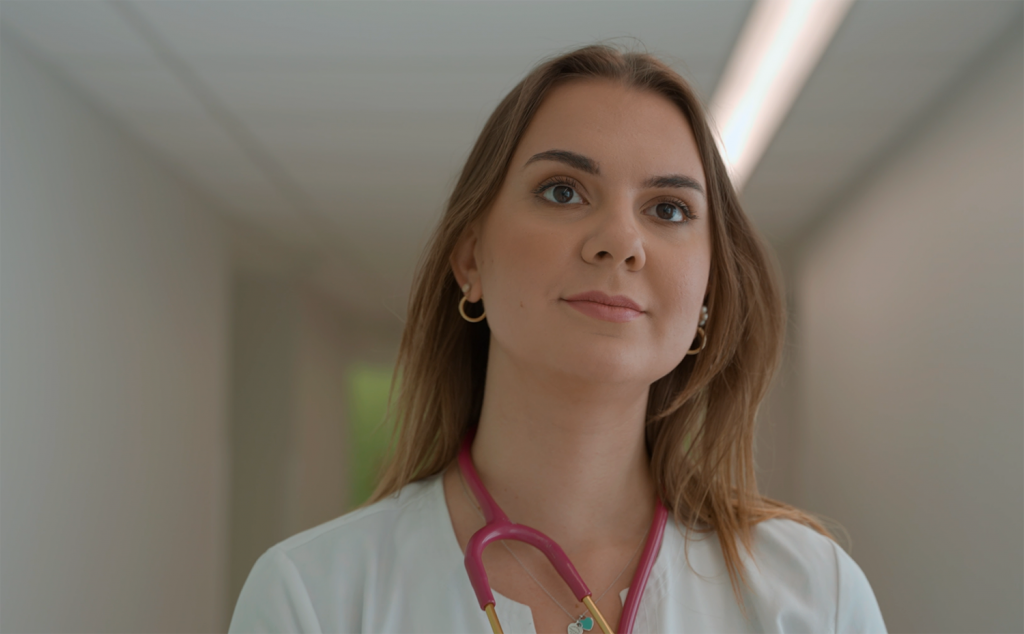 Ewa Maria Sokolewicz
6th year student and doctoral researcher, Medical University of Gdańsk
Student and doctoral researcher working on a new method for an early diagnosis of tuberous sclerosis complex based solely on dermatological criteria. Ambitious and hardworking she is also the president of the English Division dermatology circle and is engaged in multiple other scientific and social projects.